Chem~Com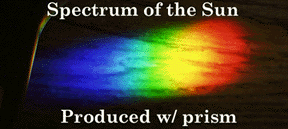 WELCOME
this site was a work in progress
Final Artical

Chem~Com is where chemistry and computers come together creating and exploring exciting concepts and products!
This site was created to document a SILO Advisory Council Undergraduate Research Fellowship Project
Send comments to d_robear@hotmail.com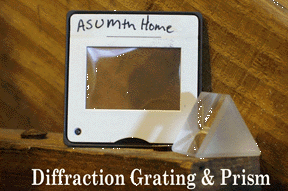 An inexpensive diffraction grating or a prism can be used to produce visible spectra. Typically, a diffraction grating or prism make up an integral part of a spectroscope. A spectroscope makes it possible to view beautiful spectra. How difficult is it to take a picture of a spectrum? This article Taking Spectra Pictures, answers that question and presents a method that anyone can use to make taking pictures of spectra easy.

Chem~Com Link Directory
Spectra Picture Collection ~ What others have done!

Site Created November 5, 1998 / Last Update April 1, 2000/ All Registered Trademarks belong to their respective holders. / © Copyright 1998 by Chem~Com



STATUS: Presented project at Cabot, Arkansas. 4/1/2000 to Small Scale Chemistry Workshop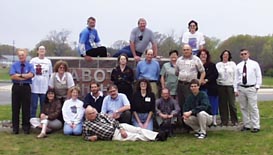 FastCounter by LinkExchange